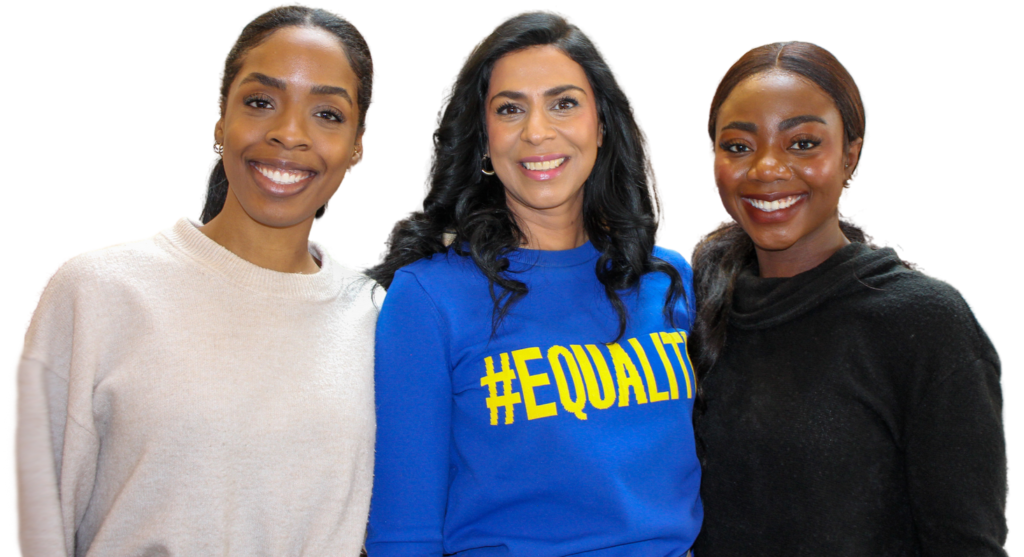 Hey, Calgary, get involved with Women Owned Narratives! Do you have a story to share?
Childcare available
Enjoy the day with free childcare and activities on site!
Own Your Story, Strengthen Your Community Register now for this free event!
Or join us on Zoom:
Webinar ID: 836 2182 7630
Passcode: 744869
Can't make it? Sign up for a replay of the day's events!
12:30PM – 12:40PM
Welcome: Shaikh Family Welcome Space, Main Level
Welcome, Land Acknowledgement & Opening Remarks
12:40PM – 12:55PM
Performance: Shaikh Family Welcome Space, Main Level
Stardale Girls Drumming Group
1:15PM – 2:15PM
Panel Discussion – Better Together: Level 0, BMO Financial Group Community Room
Broadening our hearts and minds builds bridges within our city making us stronger together. The purpose of this session is to better understand the stories of the people around you. This will increase your social knowledge and ability to lead people. You will hear speakers that will talk about their experience coming to the city, adjusting to culture and language, high school, and even changes in life like the death of a spouse. You'll also hear what people are doing to help advance those that are around them. You can succeed AND bring others with you. There is a mindset that you will catch when you hear from our panellists who are building community and advancing women. Leave no one behind. Find out how you can make this city better by being a better version of yourself. 
Storytelling – Building community – Dr. Cora Voyageur

Storytelling – Women's health – Christina Stuwe

Storytelling – Language barriers – Jennifer Brochero

Panellist – CIWA – Onyinye Odih

Panellist – Centre for Newcomers – Sheila Qayumi
2:20PM – 2:55PM
Resource Fair: Shaikh Family Welcome Space, Main Level
3:00PM – 4:00PM
Panel Discussion – Live Your Dream: Level 0, BMO Financial Group Community Room
We are post-Covid and It's time to shake off the weightiness that season brought and dream again. This session is for all ages. Young and old will be inspired to live their dream. You will hear from women, who did not allow age, homelessness, or their ethnicity to hold them back but are making their dreams a reality. However, you cannot pretend that there are no challenges between you and your dream. We have brought in a panel that will help direct you and provide resources for you to also Live Your Dream.
Storytelling – Youth in Business Perspective – Shelby Banera

Storytelling – Business Owner/Low Capital Perspective – Jenny Burthwright

Storytelling – Tech Training Student – Jas Kaur

Panellist – Momentum – Margaret Yu

Panellist – Moment51 and The51 – Jo-Ann Fasegha
4:05PM – 4:30PM
Closing Remarks: Shaikh Family Welcome Space, Main Level
Thank you message and Closing Remarks
Questions?

Looking for a volunteer opportunity?

Send us a message!